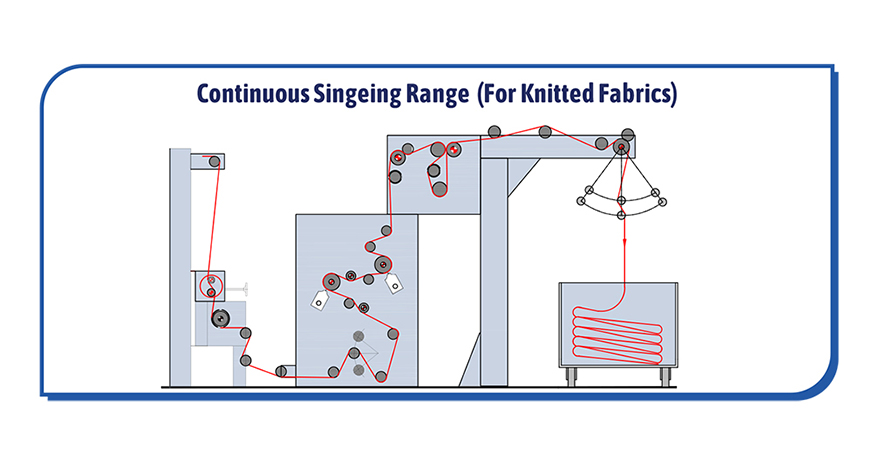 This Machine eliminates the hairy protruding fibers from the surface of the fabric which gets created in the process of weaving of the fabric. The singeing machines burn them off. This is a very controlled burning where only the extra fibers burn while the fabric remains intact.
Pre brushing Unit:
04 nos OR 06 nos nylon brush rollers. Effective removing of protruding fabrics. Adjustment of lifting intensity rollers by manual swiveling off brushing rollers by gear box
Singe Unit:
Equipped with 02 burners to singe both sides in one pass or twice on one side, also offering three positions. All type of gas can be used. Mixing device for proportional gas-air ratio. Flame intensity adjustable as per fabric quality . Fast flame extinguishing system, scavenger control & automatic ignition .
Post Beating:
04nos OR 06nos stainless steel beater rollers. Adjustment of cleaning intensity by manual swiveling off beating rollers and their degree.Removal of dust & burn particles over the entire width of fabric by vacuum channels.
Desize Applicator:
Fully flooded stainless still housing for effective take up of the chemicals by the fabric DirectIndirect heating systems with rotary drum filter & circulation pump. Pendulum compensator to adjust the fabric tension.